Overbrook Landscape Design
Overbrook Landscape Design 19151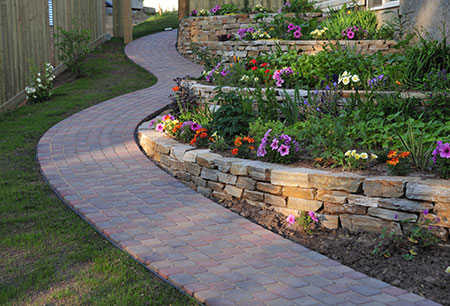 Everything starts with the right design. Melady Landscaping has a reputation in Overbrook PA for providing clients with designs that enhance the beauty of the existing landscape. Our design software allow us to bring clients visions to life before ever breaking ground. This process allows homeowners and property owners to work out every detail in advance and to avoid costly miss steps during installation of landscaping, hardscaping, Walkways and Driveways, Retaining Walls and Steps, Fire Pits and Fireplaces, Outdoor Seating Areas, Patios, Pergolas, Arbors, and Gazebos, Outdoor Lighting, Ponds, Fountains, and Water Features.
Overbrook Residential Landscape Design 19151
We can design your landscaping and landscape improvements exactly to your specifications or if your having trouble envisioning what you would like we can help you come up with the design from the beginning. We can walk you through the entire process from ideas and plans to permits and installation.
Designing something can sometimes be more time consuming than the installation itself and can be a frustrating process for the homeowner. We take care of those issues for our clients, give us your ideas and will give you back plans to approve. Once your happy with the design we'll begin work and sooner than you think you'll be enjoying your new landscape, hardscape, fence, or water feature.
Overbrook Commercial Landscape Design 19151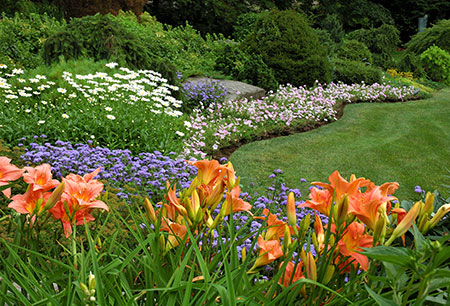 The first thing customers and clients notice when they pull on to your commercial property is the landscaping. Whether its a retail shopping mail, multi-family apartment complex, or luxury office suites the perception changes when the landscaping is organized and well designed.
Many of our clients want hassle free landscape design solutions at competitive prices. Thats is exactly what we deliver time and time again. When its time to choose a commercial landscaping company in Overbrook PA choose one with experience working with large clients, choose Melady Landscaping.
Overbrook Landscape Design Services Include:
Custom Design Renderings for Overbrook PA 19151
Geographic Orientation Recommendations for Overbrook PA 19151
Regional Horticultural Recommendations for Overbrook PA 19151
Water Runoff and Drainage Recommendations for Overbrook PA 19151
Let Melady Landscaping design the perfect landscape for you. Contact us and we will be happy to assist you.